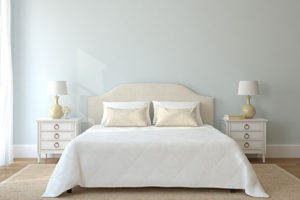 Navigating bed types
When shopping for a mattress sleeping posture, injury and muscular damage are crucial points to consider. A bed without the proper support will not help you get quality sleep without pain or injury. Supporting your muscular system is just as important as supporting the skeletal system. Providing the outer frame for the skeletal system, supporting the muscular system needs to be looked at first. Finding a harmonious blend of support for both systems result in a mattress that helps you get a proper night's sleep with the right kind of support.
Understanding support
Soft, medium and firm bed types have little to do with support. The common misconception that a zoned lumber section provides better support is like saying that your lower back is the only part of you requiring attention. Mattresses support your entire body, not just your lower back. Ideal to purchasing the best mattress for you is understanding your shape and built and what you need to best support this. Be sure to make this clear to your mattress salesperson – you don't want the fanciest, most expensive mattress, you want one that supports YOU.
Thermal control
Another important factor for getting a good night's sleep is thermal control. The best way to achieve optimal sleeping body temperatures is to layer yourself and your bed with natural materials like tencel, bamboo, wool or soy foam. These fibres allow your body to efficiently regulate its own temperature and maintain it throughout the night. Reducing the amount of fluctuations in body temperature during sleep results in less waking up and a dramatic improvement of your sleep quality.
Find out more about understanding your bed type. Call 0487 213 250.